The European Dental group is always looking for like-minded organizations to join us in our mission to improve the overall quality of dental health care. Help us raise the standard for comprehensive dental care and add value to the entire supply chain. Join us now!
If you are interested in taking your dental clinic or dental clinics platform to the next level or if you are considering retirement with the aim to ensure succession and the successful future of your business– we are your partner of choice.
Are you looking to move forward in your professional life or would you like to fully focus on your clinical work? With our experience, structures and tools we will support you in the next phase of your career and help you fulfill your goals.
Join our collaborative, stimulating work environment, where you will have access to the latest industry trends and technologies. Whichever role you join us in, we will support you to learn, develop and provide the best care quality for your patients. Click on your countries' flag below to contact us!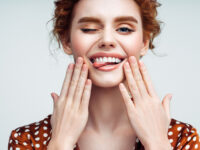 Senior Power BI developer / Analytics & data engineer
Are you a talented and motivated professional with a passion for data visualization and analytics and with a technical knowledge about storing and movement of data? We are seeking a skilled Power BI Developer / Analytical & data engineer to join our team and drive data-driven decision-making processes.
In this role, you will not only be responsible for creating insightful and interactive dashboards but also contribute as an analytical & data engineer to uncover valuable insights from complex datasets and to build and maintain our data warehouse environment.