Excent Dental Laboratories and European Dental Group team up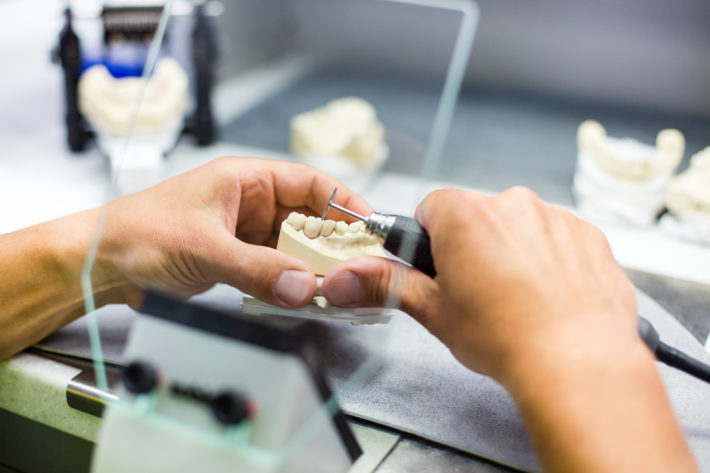 Excent Dental Laboraties will become a part of European Dental Group. Working closely with this group of 28 dental laboratories will strengthen European Dental Group's market position and value proposition in dental care. "Our dental and orthodontic practices in the Netherlands will benefit from direct access to high-quality dental technology. Furthermore, we can work together for prosthetic devices such as dental crowns and bridges. In joining forces, we combine the most modern techniques and workflows to offer the patient the best possible quality. Moving forward, we will continue to build on our strengths in pursuit of our shared international growth ambition," says Bart Vinke, Director at European Dental Group.
Leading the transition to digital dental technology
The two organizations are no stranger to each other having worked previously on a joint venture to open an ultramodern dental laboratory in 2017. "The collaboration of dental care clinics with a central dental laboratory and local service laboratories is mutually beneficial," says Hidde Hoeve, Managing Director of Excent. "We want to lead dental innovation and excel in dental know-how and services. This fits perfectly with European Dental Group's vision and market approach. Benefitting from each other's best practices and competencies offers new opportunities to serve the interests of our customers and employees, both locally and internationally."
Strong brand name is retained
On July 3, Excent Directors Hidde Hoeve and Hans Burger have signed an agreement for the sale of all shares in Excent. The next step is to get approval of the Dutch Healthcare Authority (NZa). Subsequently the transaction will be reporting to the Netherlands Autority for Consumers & Markets (ACM). The goal is to complete the transaction by the end of October 2018.
Excent Dental Laboratories will operate independently within the Dental Group and retain its strong brand name. The company will continue to serve its current customers unchanged. The Directors remain fully involved with the activities while their knowledge and experience will also be utilized in a European context.
On Excent Dental Laboratories
Excent Dental Laboratories is a group of 28 dental laboratories. In collaboration with dental specialists, the company aims to serve patients with the most functional and aesthetic dental restorations. High quality is assured by ultramodern dental and support processes and continuous education.. The team of 580 employees constantly strives to improve processes and services, often on a digital and personal level. Further information is available at www.excent.eu.